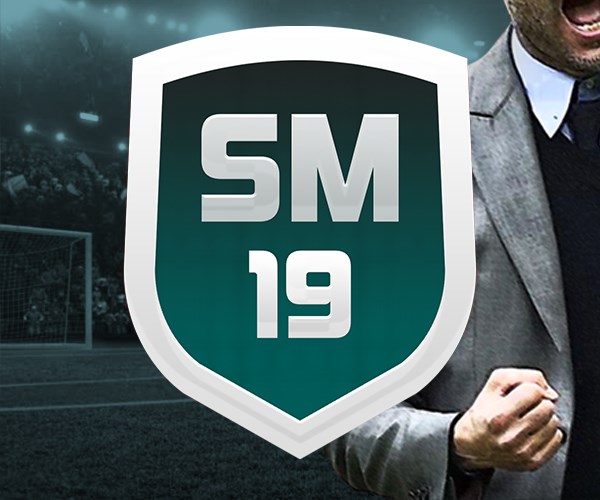 This stream auto-updates
Past hour

rafajari

changed their profile photo

Today

Ashleysean105

changed their profile photo

indomie30

changed their profile photo

bozica-hladik2

changed their profile photo

Yesterday

HiagoFT

joined the community

Miso Gajic

changed their profile photo

Azuaga

changed their profile photo

gusmacker4

changed their profile photo

Kaptn aras

changed their profile photo

arturwawrzyniak9292

joined the community

Mustafa kumas

joined the community

Denis Pacheco

changed their profile photo

Joel Tovar

changed their profile photo

Jesse.98

joined the community

Half001

joined the community

Sánchez aurelio

joined the community

Josh246

joined the community

Last week

Richyvinicio18

joined the community

Albi1205

joined the community

Marcus Richard D. Escalfon

joined the community

Yeees. I use to only buy free agents, o in last 12 months contract! In addition to this, others teams buy your players for less money when they have only 1 year of contract.

If ypure patient enough tp wait till a player enters the final one year or 12 months of his contract then you can sign the player for about 80% original market value

Why they still have football clash? Or forum? Don't answer here, in game support, nothing... Very sad, was a great game.

TBH: cool and that's great !!!

Final Chapter: We are the Championss!!!!!!! ...And the opponent: Man.City again!! We had won both league games against them, but they defeat us in FA CUP. So, we needed to get our revenge!!! We played the final in Italy (San Siro). The first half game was very rough, and finished with 0-0. But in second half.... Schaub was amazing, and he scored 2 goals. We finally won 0-3!! The dream came true!!! Barnet had reached Premier from 5th division, had won the Premier and Champions League!!

Champions: Epic rounds Later, Barnet had two hard rounds. Quarterfinals: Barnet drew 1-1 and 0-0 against Atlético de Madrid. They have always been a very complicated opponent, when previously I managed Betis in Spanish League. Semi-final: This was my most exciting round I played in SM19!! First match: For first time, we lost the ball possesion. So, Barcelona had the control of the match. However, they only scored 1 goal in a corner move. We arrived Camp Nou with little chance. Barça controlled ball possesion. Barnet was shooting more, but the goal didn't come. But, at min. 61, Simon went into the camp. Like our hero, he scored our goal at min.76. The miracle was true!!!! We played extra time without goals, and we won the round in penalty kicks!! We were into Champions final!!!!

Champions: Road to Final Barnet was located in Group C, with Real Madrid, Rapid Wien and Kyiv. We won RM 4-1, with only 5000 fans in The Hive Stadium😂 Mayoral revenged Madrid with 2 goals and 1 assistence. Instead, RM won our second game. Barnet ranked first in group: Round of 16: We drew the first march against Ajax 1-1. In second match, Mayoral made his best again, with two goals and 1 assistence.

Hello, I manage Tottenham Hotspur and recently there was a bad result with my team. Can you help me to find a tactic for my team? Please email to thedemrepofviha@gmail.com or reply it here with your email address if you can help me and you want to know further situations of my team.

Premier League: An irregular season We made the mistake of using too many reserve players, and drew 9 matches. Man.City was amazing, and won the Premier. We finished in 2nd place, with 87 points and 87 goals scored. But, Barnet didn't lose in our Stadium, the Hive!! Anyway, we had some good matches against greatest opponents:

Premier Division: Community Shield and FA Cup The bees started very good, winning the Community Shield for first time against Liverpool, in Wembley Stadium. Barnet won 1-0 with a Soldano goal, in a not very easy match. Liverpool was always a hard opponent, even when I managed Man.United or Southampton. I used to use reserve players in cups, so Barnet had never reached a cup final. But this year, it happened. An historic match against Manc.City, in Wembley Stadium. It was a very hard match, when Barnet had the ball possesion and more shots. But the match finished 0-0. In extra time, Man. City scored two goals. We tried to react, but it was impossible 😔

Earlier

Device:Tecno Type:W3 Version:6.0 IOS:Andriod Location: Nigeria I want to report a bug concerning the early access sm 2020.The app keep stopping after two matchdays,Kindly get this fixed in the coming version

Premier division: 2nd season, transfers. For our second season, Barnet hired new good players. We hadn't enough money, so we need to choose between hiring Alli or several good and medium players. Finally, we forgot Alli, and we hired the next players: -Good players: Santos(73) and the "beast" Kongolo (79). Waldschmidt (72) to forward (no so good season) , Fornals(75) (a perfect assistant) to midfielder. And finally, Simon (70)!! (He was reserve player most matches, but he got 17 goals). -Reserve players: Doucouré (66) with good scores, the old reserve player Nordveit (62), Kahveci (68),and Soldano (66). In second half season, we hired Alli (92) from free agent, but he did a not very good season. But our best transfer was...Maupay. He did a bad first season, but this second season was very good. He was reserve player most matches, but he get 15 goals in second half times.

Premier division: The dream comes true!! And finally, Barnet won the competition!!! 91 points with only 90 goals. Man.City was our hardest opponent. This was the final squad: Again, Jovanovic scored and scored goals, in first half of league. Jovanovic was the Premier MVP, with 10 best player award, and only 60 average points.

Premier division: The good transfers Finally, Barnet got enough money for salaries of our best new players: -Mayoral (75): He played 17 matches. I used him like winger and centre forward, with some significant goals and assistences. -Ceballos (76): Played 18 matches, with some goals and assistances. -Maupay (68): This year wasn't his year. 0 goals. -Carlos Fernández (72): A very good stricker. Young, taller and faster player. 6 goals in last 5 matches. Best player twice. He helped to got the championship, with a significant goal against Liverpool.

Premier division: The most epic match!!! We won the greatest match I played! In minute 18, we were losing the match 3-1 in Old Trafford...but finally we won 3-4 with goal of Valzania in min 78!! A great score against a great rival!

Premier division: Epic moments!! ... Magically, Barnet started wining matches against the greatest Premier teams!!! It started with 1-4 against Man.City. Jovanovic (3 goals) looked like Messi 🤣 After this match, Chelsea, Man.United, Tottenham, Arsenal... Barnet won all these matches. Always with higher ball possesion and a lot of shots, like a Dream Team!!

1st Division: Beginning squad I get some medium players during season, when the team had money. Two wingers: Schaub (70) and Esgaio (68), two midfields Valzania(66) and Duelund (66) and some defences Tasci (59), Jara(65), Bryan (66) and Yamberé (62). Jovanonic and Nuñez had developed to 60 average, but we didn't have a star player. So, I thought this was going to be an awful season 😓 , but...

2nd division: The hard Fulham!! Whe I reached second division, Fulham and Cardiff was there!! I got two good defences, Di Lorenzo and Hermes, but I had to keep lower players. Most of our players was 50-55 average. We had yet players of 5th division!!! The whole budget was for salaries. This was my team: My young Jovanovic and Azzouzi were the best team players again!! They were less than 60 average, but they scored goals and made assistances!! With players like Carvalho, Mitrovic, or Kean in this league, Azzouzi was MVP. Barnet finally won league, drawing with Fulham! This seasson was very excited.

3rd division: El Azzouzi year! This free player was the best player of season. I used him like forward and striker. He was MVP for 7 matches, scored 25 goals and did 15 assists. As in the previous season, 4 Barnet players scored more than 20 goals. Bunjaku was amazing like midfield again, and Barnet had two young forwards, Douvikas and Jovanovic (a free, taller and fast serbian player). I hired a great winger, Ould-Chick (23 assistances). Burnet won league again, with 121 points and 153 goals.

General: tactics and players. I use a strange, but very useful tactic (4-2-4). I used it with Betis, Man.United, Palermo, Southampton and San Juan (Argentian team). This tactic worked properly for each team. Currently, I'm using in SM20 Beta, and it work, too! I use a very advanced defence, and my team is always pressing, so I need very fast players in all positions. I have always higher possesions in all matches, including greatest european teams. Since Barnet is a very poor team, I was always searching for free players, with hight speed. I didn't use academy players, and I was using young (low average) players and old (but better) players.

Very good video! Janssen is a crack, jaja! How do you do for no to get too mich goals in all the marches?