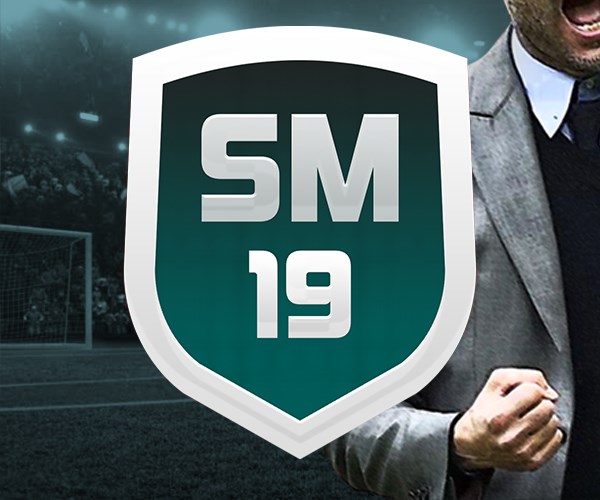 This stream auto-updates
Past hour

DanielDSMS012

changed their profile photo

Andres Ucros

changed their profile photo

Today

NathanCDA01

changed their profile photo

AHMED22

changed their profile photo

Anastas

changed their profile photo

imadbelkhir1919@gmail.com

changed their profile photo

sceka89

changed their profile photo

It's Recommended for you if you use a Good Team. I got all tropies with Inter Milan with this tactic. But, you're team need teamwork and good morale. 4-3-3 A Instruction : General Width : Level 2 Mentality : Level 4 Tempo : Level 3 Creativity : Disiplined Attack Passing style : Short Attacking style : Mixed Fowards : Work into the box Wingers : Mixed Midfielders : Mixed Defence Pressing : All Over Tackling style : Hard Back Line : Level 2

ChillTime

joined the community

Pekesoccer

changed their profile photo

chester1985

changed their profile photo

IGNXEN

changed their profile photo

Chris Swainston

joined the community

caló vieira

joined the community

Yesterday

Leonel Arez

joined the community

LIAMBLYTH12

joined the community

Singh is King!

joined the community

yh3

joined the community

brunorato8

joined the community

Joshkh123

joined the community

batu

joined the community

I'm just wondering why there is no Checkatrade Trophy in the game? Could this be added in?

Good videos, subbed For the mods/devs.. we should have a content creators section for us SM youtubers.

Last week

i am a true lover of this game i am currently in year 2027 with liverpool and have a youtube dedicated to sm19 with 225 subs, and there a some stuff i would love to be added.. 1-simulate match 2-option to buy when loan 3-more formations 4-squad numbers 5-more questions from press 6-option to choose between EASY MEDIUM HARD to test your team strength 7- Finally, kickoff too choose to sides and see result

If you need help in sm19 with, players TO buy or players NOT to buy, or best young talent, highest potentials ETC.. Check out my youtube channel LINK:https://www.youtube.com/channel/UC5UwSdy0_au_nBakc-FhZrw YT name: Awesome VideoGame Vids

I've complained many time about players being overvalued and gave examples but here's the straw that broke the camel back and it the process killing it. Cause of death? Florentin Pogba being valued at £10m and at one point he was worth £17m. Under no circumstance should he be worth that much because he shouldn't grow a rating where he is worth £17m. Why shouldn't he grow he left France to Turkey(didn't move to a top team) and now he is the MLS but for the current champions Apologies in advance with what I'm about to say. This forum is to help the developer to improve the game. Users are not paid to help and rightly so because you have a choice to do so. For all the people who say values are fine, do you watch football or cricket? Maybe you watch football on a radio Is this game a scam? It would be smart to overvalue players to increase in app purchases. What about coach reports? I did a coach report on Thauvin at the time he was 79 rated and the report said he would be good for the reserve team.

I will give my opinion, and I know that many will agree with much of what I say. The game is already great, but if you release to be able to choose every country when you start a new career, the game would be even better. (I know that you let them choose 3 or 4 to avoid many mistakes, but why not leave it to the discretion of each one when playing?) And I think I should put the option of exchanging players between teams and even offer one player to decrease the value of the other that you want to buy. I think it would be nice if we had to get the technical direction to hire some player. And it could add the regional championships and the leagues that lack, Series C and D of the Brazilian among others. And it would be nice to have weekly updates, because mostly Brazilian clubs are well outdated. I'm from Brazil

Everyone complains that they can not select all countries. They should take this limit and then each one chooses the amount that his device supports. @craigibhoy

The reason there is a limit of countries which one can select(depending on device) is that it helps reduce the number of crashes.

Hello I wanted to leave some suggestions to improve the game and make it grow even more. You could always have transfer updates from players who have traded clubs in real life. I think I could put the option of switching players between teams (and also oferecer one player of the team to decrease the value of transferring another player) You could add regional championships and be able to choose against whom you want to play friendly at the beginning of the season. It could free to select all the countries when it was to start a new career. Could add technician to the teams, because then we would have to hire technicians too. Im from Brazil and I love this game

Hi @Drama, The Blue "Club Points" are based on the save file, not you account so different save files will have different amounts of club points.

Hi again Bamber. My sm credits roll over to other save files but not the blue sm points which I have spent money on. And are on the save file with only one country. Is there no way to transfer those over? I understand it was an error on my behalf, by not selecting other countries, but if I had realised that, I would never have spent money on that save file. Any help would be greatly appreciated. Kind regards Drama

Hi Bamber, thanks again for coming back to me. I just checked and it seems i only selected scotland at the begining. Cant believe i have not selected the other countries, especially as im 6 seasons in and just won my first league title. What an idiot i am. You would think i'd know better with all the football manager games i have played in the past ha ha. so, thats that issue solved, One more question though. Im not sure how the attendances and fan base works but for the past 5 seasons mine hasn't budged, could that be a possible bug?

If you have sent us a support ticket, after you have loaded your save file, it will get uploaded and attached to your support ticket so we can look at it. However if you haven't selected multiple countries at the start, its impossible to add them to that current save. It is possible to check yourself how many countries you have selected from the League tables screen, if you click the button next to the headings on that screen it will show a popup of all the leagues you can view from all of the selected countries. Don't worry about your SM credits and VIP purchases, these are linked to your account, not just to that save file, so you will still have them if you choose to start a new game.

Hi Caskett. I sent a ticket to support so hopefully I hear something later on, bif so, I'll let you know.

No worries caigibhoy. It was the bhoy that obviously gave it away, ha ha.

Hi Bamber, thanks for replying. Im pretty sure I selected 4 countries at the start. But if I have made mistake and not selected any. Is there a way you guys can access my save file? I would hate to lose this current save as I have spent money on sm credits and vip status Kind regards Drama

Hey guys. You will only get job offers from clubs within the countries that you have selected when starting a new game. The only way to be able to get job offers from other countries is to have multiple selected from the start. Bamber

Just seen that last message oops. My family are big celtic fans so I just use bhoy instead of boy. My main team is Man United(Ole Ole Ole Ole)

Put in order to choose all the countries, this will make the game evolve much more. Also put in order to exchange players between teams. Also place the regional and more leagues (including World Cup) @Theo(SM Support)

I'm having the same issues, only shows me job offers in Scotland and not getting a lot of interest from teams outside Scotland for my players. If you find out the issue can you help me out too 👍🏼

I will do C_Brennan, cheers.

Hi Drama, we would appreciate you contacting support about this so they can access your save file and go about getting this solved for you. Cheers

Yeah i see the arrows but clicking on them doesn't do anything, it just stays on Scotland. Maybe it is a bug, i'll finish my current season and see if anything changes, if not i will try contact support. Cheers mate.

No worries In the vacancies screen there should be arrows on each side where the nation is displayed this will allow you to switch which Nations you can view job vacancies from. If you keep getting unable to apply for jobs after playing a few seasons, this could well be a bug.