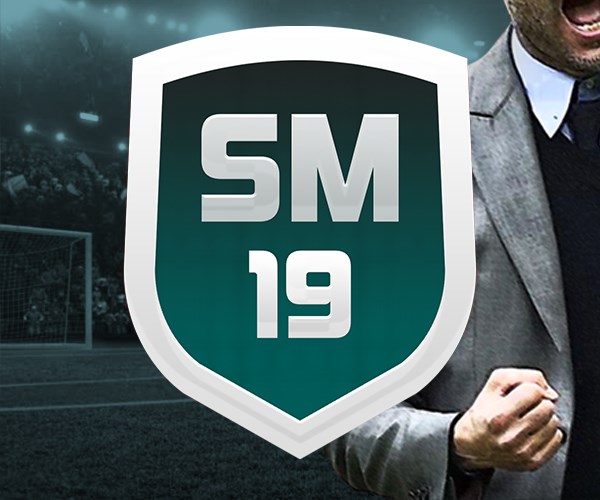 Leaderboard
---
Popular Content
Showing content with the highest reputation since 01/16/2019 in all areas
Hello I wanted to ask you something to add in version 1.0.8 of Soccer Manager game I wanted you to put in the game the system of the other clubs making transfer offers for our players without having to put it on the transfer list This would greatly help my career because it makes no sense for me to buy a player who costs $100,000,000 and pay $140,000,000 while my player who costs $100,000,000 the other clu b is paying $92,000,000 I do not think it's fair So it would be great to add that system would help a lot in my future career

Hey guys. I'm wanting to start giving regular updates on things to do with the game on here going forward, so I'm planning on posting a weekly update on whats happening with the game currently and maybe a bit about what is to come as well. If there's anything in particular that you would love to hear more about, or want me to discuss then reply to this thread and let me know. I'm looking forward to hearing what you think about me doing something like this, and whether it would be of any interest to you. Let me know what you think and I'll get back to you all soon.

If you have sent us a support ticket, after you have loaded your save file, it will get uploaded and attached to your support ticket so we can look at it. However if you haven't selected multiple countries at the start, its impossible to add them to that current save. It is possible to check yourself how many countries you have selected from the League tables screen, if you click the button next to the headings on that screen it will show a popup of all the leagues you can view from all of the selected countries. Don't worry about your SM credits and VIP purchases, these are linked to your account, not just to that save file, so you will still have them if you choose to start a new game.

Hi Drama, we would appreciate you contacting support about this so they can access your save file and go about getting this solved for you. Cheers

This would be awesome. Dev's never really do anything like this for the players :). Also there's a video posted on the insta page SM News Live. Could this be something you could add to the game with like latest transfer news and even add rumours etc. This would add a whole new level regarding the latest news.

Why would I pay $90 for a game that I would rarely play, absolute waste of money, when I can play soccer manager that is just as good. Plus football manager is shit, I've tried it before, and I prefer soccer manager

We recommend that personal details are not shared on this forum. Feel free to post your tactics on the forum A tip for improving tactics is to make sure that the players on your team are well resting going into the game, this is indicated on the "Fitness" level each player. If players are playing every match without any breaks their fitness will go down and they will not play as well.

is there any possibility to skip games ?

about the ?? rating, you need to scout them first. about the adapting to different position, no.

Hello all, Into my second season with Arsenal. I did quite well first season by winning the Europa League and finishing 2nd in the Premier League. I have improved my starting 11 and subs bench with better rated players (Griezmann, Koulibaly and a couple of others). I have made sure the players I bought fit my tactics and play styles. But something is really of. I am losing games constantly and conceding goals every game. I'm hesitant to change tactics as we stand as I don't think it's that. Has anyone else experienced the game seeming harder in the second season onward? Also have you managed to turn things round? Kind regards B33fy

Hi everyone, i want to show you how season can go good but i was have hard work to sign players. Pogba+ ronaldo gives season from heaven, won league and CL, have best scorers and assisters. And this youth Pellegri is very good at this age.

I play in EFL Championship and all my young players, which I gave on loan list have 43 overall. They could play in League Two and in National League too, but no one from clubs is interrested. In that game is so hard to loan the player. Please fix it!

This issue has been a backbreaker for this game for so long now and the developers continue to do nothing about it. I support Celtic and want to develop them.and challenge in Europe, but when I try to sell my players only other teams from Scotland want to purchase them. I do not want to sell my players to the likes of rangers or Aberdeen. Many other clubs should be trying to purchase the likes of Scott Sinclair and James Forrest. This NEEDS fixing, but I know no developer is going to see this, let alone respond to it because they appear to have stopped doing that

Just a little update.i now have salford in the prem.won the FA and league cup and now in the europa league and still the fanbase hasnt moved from 6012.a reply from soccer manager would be nice.i have sent them a bug report in the game aswell and never had a reply

As the title says, i have managed to get salford city from the national league to the championship and the fanbase hasnt increased once.it is annoying as i cant get the finances to improve the squad i am assuming due to not getting fans.getting a rough average of 3000 a home game.

Yes, it would really improve the game if you could pick every country - the teams in the CL and EL get pretty repetitive (Krasnodar, Lazio, Nice, PSV etc.)

Por favor faça isso, já que é possível escolher 4 países Corrijam isso, no Soccer manager 19 escolher todos os países jogar com qualquer equipes, quando passar de fase nas copas receber dinheiro, ter play-off da UEFA Champions League, ter histórico de campeão na UEFA Champions League, é ter missões para cumprir como treinador em cada equipe se não será demitido, ter várias ofertas de emprego, quando receber propostas ver o dinheiro da equipe também várias informações.