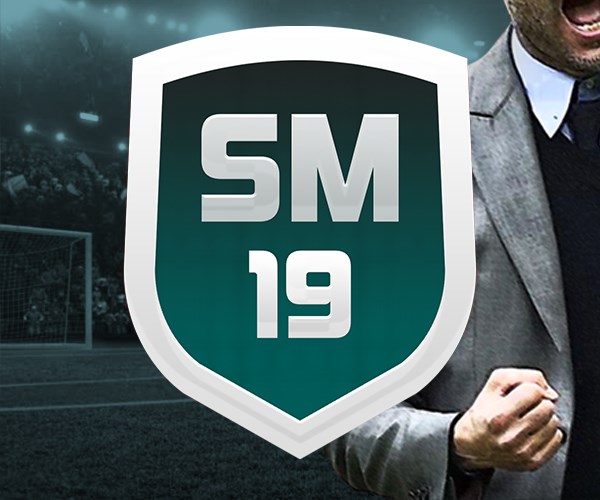 Content Count

41

Joined

Last visited

Days Won

7
Community Reputation
10
Good
Recent Profile Visitors
The recent visitors block is disabled and is not being shown to other users.
Hello Managers! SM19 version 1.0.9 is now live and available across all platforms. v1.0.9 contains bug fixes, the full list of resolved issues can be found here; http://blog.soccermanager.com/news/soccer-manager-2019-game-update-version-1-0-9#.XDcmElX7SUk Good luck and all the best for the New Year!

Hi! SM19 v1.0.4 is OUT NOW. The update greatly increase app stability. See our blog for info: http://blog.soccermanager.com/single-player/soccer-manager-2019-game-update-version-1-0-4

There is an update currently in review expected to largely resolve this issue on. It will be released as soon as possible and announcements will be made when it is available.

Hi, We are aware of a number of reports on Apple devices regarding the app crashing. Could you tell us the device model you are using? We are working on optimisation at the moment and further investigating other causes that could be causing these issues. Thanks for the report, we hope to have news on this issue in the near future.

Alex(SM Support) replied to Dennyboy's topic in BUGS

The link to the app store was unfortunately incorrect in the first release version. If you open your platforms App Store and search for the game by name (Soccer Manager 2019) you will be able to update to the latest version. Going forward this link issue is resolved.

All iOS users have experienced this problem. We expect version 1.0 to be rolled out to all iOS users today.

The announcement on the page also refers to this error. We are sorry for the inconvenience.

- on Android. v1.0 has been published on the morning of 31/10/2018. And is currently rolling out to all users

SM19 IS OUT NOW.... - SM19 available to download in the Play Store. Download now ? http://socm.io/1tp - on iOS we have had a minor error with the pre-release. The version released via the Pre-Release is v0.2. This is an early BETA build from September. We have restricted access to the game when this version is launched as games created could be irreparably broken. We will have an update(v1.0) available to all users later today. A little Halloween mischief from one platform. We apologise for any inconvenience.

Hi, We do not recommend disabling your internet connection to access the build. There has been an issue with the iOS pre-release. The build that was released was an early BETA build which has seen many improvements since its creation in September. Games created on this version will likely contain many errors, some of which will not be resolved by upgrading your app to our ACTUAL release build. An update to our Release build will be available today. Sorry for the inconvenience.

Alex(SM Support) replied to Arif Kaba's topic in BUGS

Hi, Could you please provide more information about the device and platform you are playing on? It appears you are playing on Desktop can you please confirm whether you are playing on Facebook Gameroom or Steam? And if possible can you tell us what resolution your monitor is set at?

Hi, Yes, players will develop with time, increased game time is likely to speed up the player's development. While the use of training may encourage faster growth or growth in areas the player is not naturally gifted.

1

Alex(SM Support) replied to Danielc's topic in BUGS

Thanks for providing the images to demonstrate the issue. I have raised this issue with our development team. And we will hopefully have a resolution to future instances of the problem.

The development team are currently working to bring the game to Steam and Facebook Gameroom in the coming weeks.

Please tell us what Android version your device is running. We increased the minimum version requirement so it is possible the game is no longer compatible with your device.