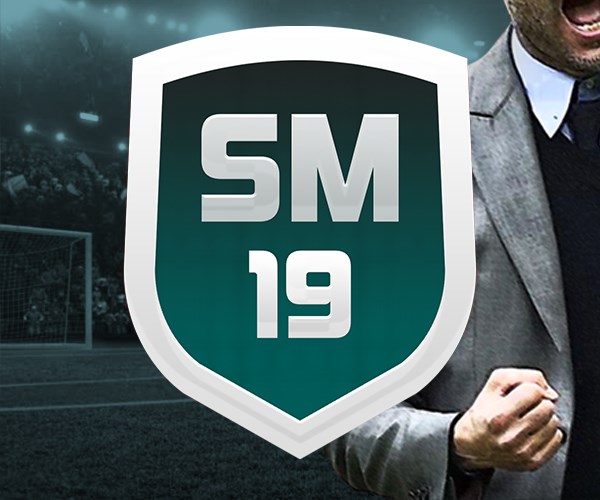 Content Count

15

Joined

Last visited

Days Won

2
Community Reputation
9
Neutral
O Cardiff f City deu 2 chutes e 2 gols, já eu... / Cardiff City gave 2 shots and 2 goals, I already ... 🤯😂

Dispositivo moto g4 plus xt1640, aparato ya ha sido roto, pero no es más. que puede estar causando este problema por el hecho de haber recibido root?

raphaellturquia posted a topic in BUGS

Olá! Venho relatar alguns erros do sm19 para ajudar vocês... Gramados do estádio tem 5 opções mas não mudam, times muito mais fracos vencem os mais fortes, todo chute de falta termina em gol, algumas formações se você alterar a forma preferida do jogador ele fica vermelho como se tivesse na posição errada ( ele gosta de jogar como referência, se você por finalizador fica vermelho), qualquer falta é para cartão (mesmo o desarme sendo cauteloso), pacotes de 4 horas estão vindo vazios E POR FAVOR CONSERTEM AS PROPOSTAS DE TRANSFERÊNCIAS, porque nossos jogadores sempre recebem propostas abaixo do valor e nós temos que pagar sempre 20 milhões a mais por bons jogadores. Hello! I am reporting some sm19 errors to help you ... Stadium lawns have 5 options but do not change, much weaker teams win the strongest, every foul kick ends in a goal, some formations if you change the player's preferred form he turns red as if he was in the wrong position (he likes play for reference, if you by finalizer turns red), any foul is for card (even the disarm being cautious), 4-hour packs are coming empty AND PLEASE MAKE PROPOSALS FOR TRANSFERS, because our players always receive proposals below value and we have to pay 20 million more for good players.

qual é o motivo do jogo não está disponível após o lançamento ? what is the reason the game is not available after the release?

Olá! Boa noite, gostaria de saber como o jogo é baseado para saber quem vai perder ou ganhar um jogo, fico me perguntando como que um time "fraco" ganha de 8x1 do Tottenham fora de casa ainda?! E isso acontece contra outros times fortes como Manchester United, City, Liverpool, Chelsea, Arsenal e entre outros. Aguardo uma resposta! Hello! Good evening, I would like to know how the game is based on who will lose or win a game, I wonder how a weak team wins Tottenham 8x1 away from home yet ?! And this happens against other strong teams like Manchester United, City, Liverpool, Chelsea, Arsenal and among others. I await an answer!

Olá! Equipe SM19 E THEO, será que vocês poderiam adicionar o modo 2d ao jogo também ? estou vendo muita gente reclamando do modo 3d está um pouco "ruim" eu tive a oportunidade de jogar a beta mesmo sem convite e sinceramente achei bizarro o modo 3d sei que vocês trabalham pra melhorar cada vez mais e isso é bom parabéns, mas eu gostaria de jogar somente no modo 2d igual o sm18 por favor, obrigado. Hello! Team SM19 And THEO, could you guys add 2d mode to the game too? I'm seeing a lot of people complaining about 3d mode is a little "bad" I had the opportunity to play the beta without invitation and sincerely I found bizarre 3d mode I know that you work to improve more and that's good, but I congratulate to play only in 2d mode like sm18 please, thank you.

Vocês deveriam abrir a beta para todos para poder ter mais ajuda e ficarem sabendo dos erros mais rápidos, até porque eu não fui escolhido pra jogar a beta fechada e tô jogando porque estão divulgando o apk para muita gente então seria melhor abrir a beta a todos pra ser melhor, a beta tem vários erros e se vocês abrissem ficaria mais fácil de identificar todas e outra coisa que deveriam fazer é "contratar" pessoas para ajudar a identificar e corrigir erros e como pagamento algumas moedas de ouro !! OBS: DEEM ATENÇÃO MAIOR AS TRANSFERÊNCIAS !! You should open the beta for everyone to get more help and know the fastest mistakes, because I was not chosen to play the closed beta and I play because they are releasing the apk for a lot of people so it would be better to open the beta to everyone to be better, the beta has several errors and if you open it would be easier to identify all and another thing they should do is "hire" people to help identify and correct errors and how to pay some gold coins !! NOTE: MAKE THE TRANSFERS LARGER!

1

I hope that when they release the final version with errors as always, it is improved on these issues because the transfers from the sm18 are a disaster, they added some news but corrected old mistakes, and this 3d mode is BAD AND I HOPE YOU HAVE MODE 2D EQUAL OR SM18

raphaellturquia

changed their profile photo

The transfers have to be more real, there is no such thing as small clubs giving high bids on good players, the market has to be more active, proposals come to those who are listed, it would be cool if a player had played very well and a team big or medium wanted to buy it from people without being listed, all clubs should strengthen themselves to be more competitive, the stronger their team become more competitive the others stayed, the loans have to work more, those listed for loans are weak, the market has to be more real and active.

Hello! I have some ideas and tips. You can also download 2D to what is not playing in 3D where you can add a new 4-1-4-1 formation, and you will be more considerate to South America by adding a group stage in the liberators, world-wide clubs and South American Cupboard, the old players are losing overall very fast and that is bad, you should leave the translation in 100%, players coming from the base could come with overall higher.