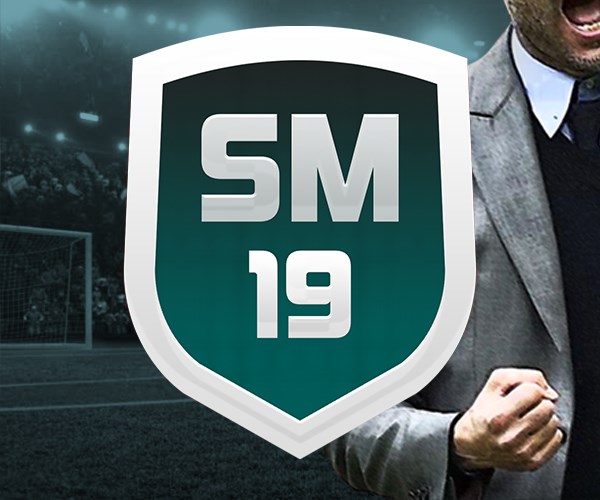 Content Count

28

Joined

Last visited

Days Won

3
Community Reputation
4
Neutral
I see your point, however it does not increase as the club is promoted through the leagues, it stays at the same level throughout - a bit like the attendance and fanbase. I am trying to take Edinburgh City through the leagues, but it is becoming financially straining as the fanbase is unchanged in 3 seasons despite continual progression up through the leagues, the average stadium attendance is up a little bit, but nothing that is going to help the finances in any major way. To keep progressing you need to have better players, to have better players you need to pay them more, and to pay them more you need more money. The free packs could help a lot to keep a club in the black, perhaps if they were scaled to the league the club was in?

I have noticed during gameplay on two different saved games that the quantity of cash in the packs is far less for lower ranked teams. Playing as Rangers, cash from the packs is £120k, while playing with Edinburgh City the maximum cash has been £15k. The lower league teams are in much more need of higher cash packs than the big teams, so why the difference? Is this something that can be addressed please?

This is probably because they are playing in the National League and not the Welsh Premier League. Report it as a bug in the game play ticket support, that way the mods will answer it.

Still nothing on Steam, I am running iOS, so cannot play on Gameroom. @Theo(SM Support) @SM Dev (Bamber) when will SM19 be available on Steam?? Also, when it is available will I be able to transfer my game from my phone?

I can't get SM19 on Steam either. @Theo(SM Support) @admin - please can you give some feedback to us as you have not announced a delay or any other reason why SM19 is not yet available.

Facebook Gameroom is not available for Mac or Linux.

Issue Summary: Multiple bid rejection emails in one day. Issue Details: As mentioned above, in one day I had 6 bid rejection emails saying my team had rejected the offer from another club. There were 3 players, one player 3 emails, one player 2 emails and one player 1 email. I never received a bid from any club for these players involved. Countries selected at start: Scotland, England, Spain Game Date(when issue was found): Sunday 31st January 2021 Device details; iPhone 8 - iOS 12.1.1

I have just had the same issue. Issue Summary: Two bids I had never heard about were withdrawn Issue Details: it's the second time that just after a transfer window closes, I receive a message telling "clubwithdrawn its bid for player because I didn't answer to it". Except I never received any offer or any message telling me a club was making an offer. Countries selected at start: Scotland Game Date(when issue was found): 31 Aug 2020 Device details; iPhone 8

I have noticed that values for youth players coming out of own academy are really bad, yet some youth players in other teams & some free agents are a lot higher.

End of Season 2 Finished on top of League 1, surpassing the board and chairmans expectations for the season. Won both cup competitions again, which was good for the clubs finances. Eight direct job offers this season from Kilmarnock, Livingston, Inverness, Ayr United, Greenock Morton, Dunfermline, Hamilton and Hibs. Fanbase is still showing 1,100. Average home attendance over the season 892, although in some of the bigger home cup games the attendance has been > 2,000. I did expect that the fanbase would have grown by now... Promotion to the Championship is going to be a big step up, so planning on taking in a couple of new players.

I have had the same issue now and again, no pattern or reason as to why. I have found that restarting the app and loading the game back up sorts out the problem. This is on IOS, not android though, but would imagine it will have the same effect. Hope this helps.

Had some recent cup success with Edinburgh City, overcoming the mighty Rangers at Ibrox! Formation was 5-4-1-A, starting off mentality was defensive, changing that to attacking after our 2nd goal. Really was not expecting to win this game, but scraped through! Next round we play Ayr United away at Somerset Park.

I have recently been having lots of success with 5-4-1-A while playing with Edinburgh City. The most notable win was over Rangers, who are 2 divisions higher than Edinburgh; beating them 3-2 at Ibrox in the Scottish Challenge Cup.

End of the season, 3 trophies and promotion in the bag. Not sure how we managed to win both cup competitions, alot of tough competition from higher leagues. Winning the league and Scottish Cup have bolstered the clubs finances, which now look pretty healthy for a small club. Will be looking to add a good quality player or two in the summer transfer window to help in th League 1 campaign! Fanbase is still showing 1,100. Average home attendance over the season 652 - the stadium has been pretty empty!