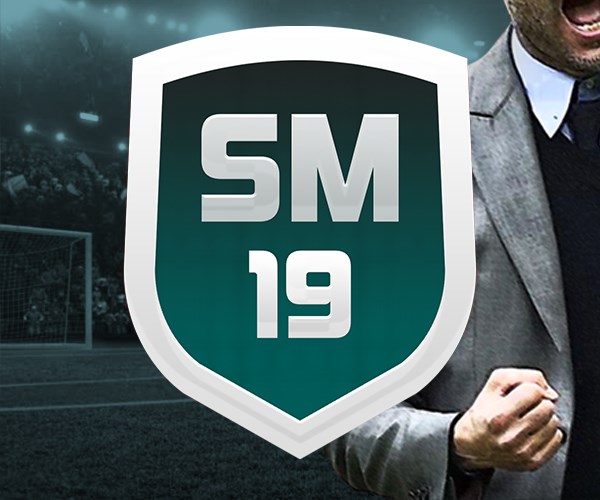 Content Count

38

Joined

Last visited

Days Won

1
Community Reputation
5
Neutral
Recent Profile Visitors
The recent visitors block is disabled and is not being shown to other users.
I'm at 20/21 season and sometimes when I choose "Laps of the Pitch" training drill it only affects 3-4 players or no player at all.

Though the game is very good and in some ways very real, here are some bugs and glitches you guys could try to improve: - Though on the NPC teams the suspended players (by red card) stay out of the team for 1 game on the player-controlled team this doesn't happens, the suspension is lifted on the day of the game. - No limit of yellow cards between games, I think this is a mandatory rule on every league and it should also be implemented in the game. The same goes for the increasing of penalties with recurrent suspensions. - Attackers still miss goals by passing the ball when they are over the goal line and with no goalkeeper or defenders near them. - When defending a corner all defenders (specially DCs) should be in the penalty area, and not in the centre circle. - Training is really very ineffective, it's very hard to take advantage from it, the only way I have to work around this issue is to force a reroll of the results whenever they are too negative or without a real gain. - Young players raise their stats very slowly, also the improvement of the players stats in general is not uniform, and seems to have no relation to game usage or training, but it occurs on a very random way. This makes the youth academy completely useless, and the prediction of the evolution of a particular player almost impossible, limiting our options of team evolution to a increasing smaller and weaker market, after most of the existent star players retire.

1

In the "Transfers" menu you have the option "Free Agents", all players without a contract will show there. I normally do a search for players with less than 3 months contract when a transfer window is near so that I can mark them in my short list, this way the game will warn me if they go into the "Free Agent" list :).

Sure: My favourite tactic is the 4-2-3-1B, with my FC set for the finisher role (which is his favourite role), In the general tactics I'm using a "narrow" width, "very attacking" mentality, "fast" tempo and "adventurous" creativity, In attack I'm using a "mixed" passing, "down both flanks" attacking style, "work ball into the box" for forwards, "play early crosses" for wingers and "mixed" for midfielders. In defence I use an "all over" pressing, a "normal" tackling style and a "very deep" back line. Also whenever I see that the players stats during the game are going down I try to reorganize them just a bit, so I change the position of the DMCs or the DCs, I try to do this only twice for each period. Another trick that I use to try a quick goal is to set the fullbacks into wingbacks on the beginning and/or after the break of the match, but only for a brief period (10-20 mins game time) to try to catch the other team off-guard, this works better if you have a down both flanks attacking style. I also change the attacking style during the game to "trough the middle", but when I do that I also change the wingers behaviour to a "mixed" style. Of course some of these settings will not work so well for a different tactic (like 4-2-3-1A or 4-1-3-2) and I always try to use tactics where I can use my stronger players in their favourite roles. I also use two line-ups that I rotate between games so I can have my players always with 100% condition, and I always try to have them with a excellent moral. I hope this can help you :).

I don't think the game works the same for everyone, it probably depends on what team you choose and the tactics that you use I've restarted the game 3 times so far (always did 3 seasons or more each time) and I've always picked the same team, the first season it's the hardest one for me, my team is very weak, some of the best players are loaned out and I have very little money to spend in new players My attackers score enough goals. My defenders make enough assistances and they also score goals. I've seen some strange results, but that's probably due to the game algorithm and sheer luck I've tried to play with a weaker GK (56) once and I've regretted it dearly, but it doesn't means that sometimes with a lot of luck I couldn't win games against very strong teams.

okies ty for the explanation Theo

You don't, the game proposes new youth players from the academy for you to decide if you want to keep them or not. This is kind of random, but usually happens every 2-3 months, the better your academy is, the better the players will be. You can also look for new players with high value and no contract :). I personally do the second option because I use all my points in the training facility ;).

Hey there, I've already asked about this on a different topic, but it was in portuguese and I've got no answer back, so I'm gonna try this in english to see if I can get some feedback on these doubts: - In the current game version (1.2.4) the soccerwiki database is the one from March 13th or the one from February 2nd? - When I restart a game what happens to my money, SMcredits and points? Thank you

Olá! Eu gostaria de saber se a versão do soccerwiki que está em vigor no update 1.2.4 é a de 13/03/2019 ou a de 03/02/2019. E já agora, o que acontece ao dinheiro, SMcreds e pontos quando eu começo um jogo novo, é tudo resetado ou consigo aproveitar alguma coisa? Obrigado

Were the players updates from March 13th implemented by any of the last game updates?

It works! thank you very much! Shall I start a new game, or do you think this fix will be stable for saves?

After the update on steam I can't see the attributes of the players who are loaned to my club. The "train bug" seems to have disappeared, at least for now the players actually gain points with training .